July 4th Virtual Bon Dance; Bon Dance Towels, Bento, and Chochin tags are available to order
Moiliili Hongwanji's Bon Dance is virtual this year!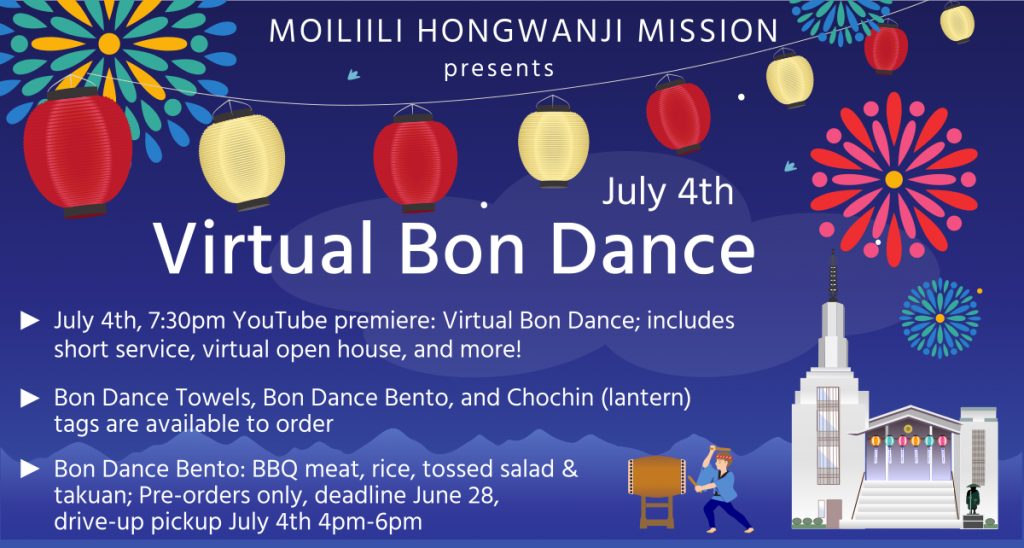 Virtual Bon Dance
On July 4th at 7:30pm you can watch the premiere of our Virtual Bon Dance video. The video will include a short service, a virtual open house, bon dancing (including footage from previous years), and more.
We'll update this page with the YouTube link when it is ready.
Update: July 4th 5:17 p.m. HST: Ta da! Here's the link:
Bon Dance Towels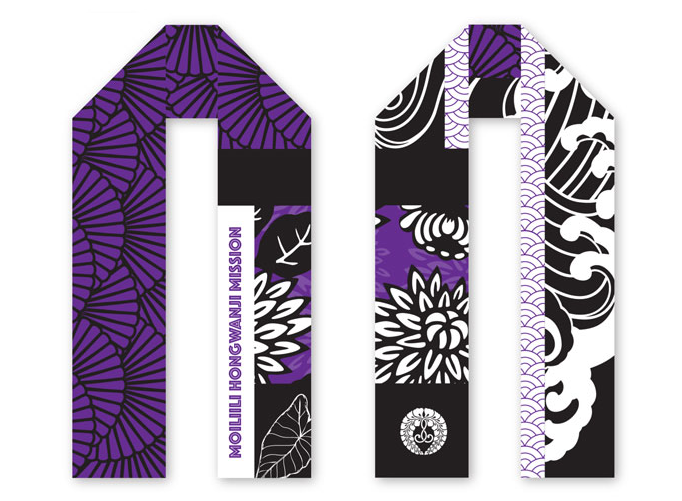 With a donation of $10 receive a bon dance towel by mail.
Bon Dance Bento
On July 4th, between 4pm-6pm drive up & pick up a Bon Dance Bento (BBQ meat, rice, tossed salad & takuan) for $12. Pre-orders only, deadline June 28.
Chochin (lantern) tags
With a donation of $20 receive a tag in memory of your loved one(s) which will be hung from a lantern and illuminated in front of the temple for a week (7/4-7/12). The tag will be mailed to you after it's taken down. Deadline July 1.
For orders
For orders, please fill in the order form and submit payment by check or credit card.
For payment by check, mail to 902 University Ave., Honolulu, HI 96826.
For payment by credit card, you can use the button below, or you can call the office at (808) 949-1659.