About Us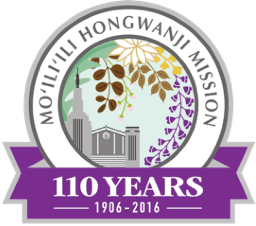 MŌ'ILI'ILI HONGWANJI MISSION became a "local" in 1906 as a spiritual and cultural center of Japanese immigrant life in the Mō'ili'ili area of Honolulu.
Today, the Mō'ili'ili Hongwanji ohana is as diverse as Hawai'i itself, a rich tapestry of people, cultures, and traditions.
Mō'ili'ili Hongwanji provides spiritual guidance and growth through counseling, Sunday traditional services, Tuesday meditation services, radio programs, newsletters, and study classes on Buddhism.
We care for our kupuna (elders) through the statewide volunteer Project Dana organization. We operate a preschool and Dharma School to nurture young people with values of kindness and compassion.
We create opportunities for fellowship, charitable works, and individual growth by sponsoring Youth Programs and service organizations such as the Buddhist Women's Association, and by participating actively in interfaith community activities and alliances.
See also
Updated information regarding COVID-19 response
Information regarding the Funeral/Memorial Service in the Temple