Invitation to Hybrid Sunday Service on October 30, 2022: LAY SPEAKER SUNDAY SERVICE with speaker Mrs. Nancy Shimamoto: "Spooky Tales." Also Dress Up Day & Refreshments at 10:00 in Social Hall

Dear Moiliili Hongwanji Members and Friends,
I would like to invite you and your family to our Sunday Service on October 30, 2022, at 9:00 am.
LAY SPEAKER SUNDAY SERVICE:
*We hold the Sunday Service in a hybrid setting. You can join us either in person or via Zoom.
Opening Remarks
Kansho (Temple Bell)
Meditation and Vandana & Ti-Sarana
Remembrance
Sutra Chanting: "Juseige" (*Service Book (PDF) is available online from here.)
Gatha: "A Special Place"
Reading: "Our Pledge"
Nembutsu
Acknowledgments & Announcements
Dharma Message: Spooky Tales by Mrs. Nancy Shimamoto
In-Person: Anyone is welcome to attend in person.
Online: Please click the Zoom link* to join in the service starting at 9:00 a.m.
ANNOUNCEMENTS:
November 6 – BWA Hoonko Service: Guest Speaker Ms. Carolyn Uchiyama (Wahiawa Hongwanji). BWA Meeting and Installation of Officers and Directors.
November 13 – Eitaikyo Service: Guest Speaker Rev. Ai Hironaka (Lahaina Hongwanji). Monthly Remembrance – Please contact the office if you'd like to honor your loved ones who passed away in the month of November. Veterans Recognition.
Feel free to invite your family and friends to our Sunday Service. Your donation is greatly appreciated. <Donate Now>
White Way Broadcast every Saturday at KZOO Radio (AM1210) from 7:45am-8:00am Listen to KZOO Radio Online (Click "Listen to KZOO" on their website) – 10/29 Speaker: Kuikawa Kahu Sherman Thompson.
Honpa Hongwanji Headquarters Update (October 2022 issue) is attached.
Honpa Hongwanji Mission of Hawaii 2023 Master Calendar is attached.
11/19-20 Maui District Nembutsu Seminar "Change or Die" with Rev. Bob Oshita (Flyer attached)
12/10 Online Seminar "Never Alone: Shin Buddhism and End-of-Life Care" by Rev. Tatsuo Muneto (Flyer attached)
Toshiyuki Umitani
Resident Minister, Moiliili Hongwanji Mission

*The Sunday Service Zoom link remains the same each week. To receive the Sunday Service Zoom link, please
contact the office
, or subscribe to our
Weekly Email
of announcements from our
home page
.
---
Additional announcements:
10/30 Sunday Service "Spooky Tales." Also Dress Up Day & Refreshments in Social Hall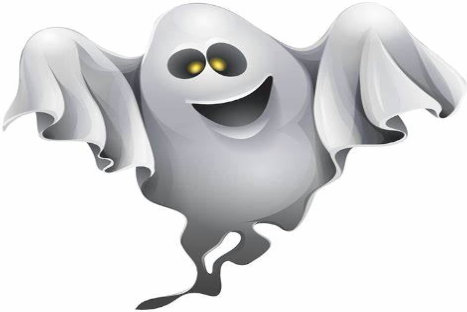 October 30, 2022
9:00 Service
"Spooky Tales"
by
Mrs. Nancy Shimamoto
Dress Up Day & Refreshments
at 10:00 in Social Hall
Come join us!
Everyone is Welcome!
Call Temple Office at (808) 949-1659 for more information
10/29 HIUHBWA Membership Meeting and Education Seminar at Puna Hongwanji.
HIUHBWA Membership Meeting and Education Seminar
The Hawaii Island United Hongwanji BWA (HIUHBWA) will hold its General Membership Meeting and Education Seminar on Saturday, October 29, 2002, at Puna Hongwanji Social Hall. This will be an in-person event.
The Education Seminar, held in conjunction with the Membership meeting, will feature the film: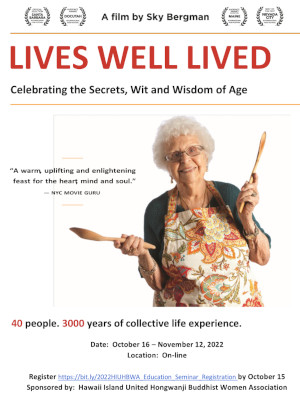 LIVES WELL LIVED
Celebrating the Secret, Wit and Wisdom of Age
The film will be followed that day by a live Dharma talk by Hilo Betsuin's Rimban Kazunori Takahashi relating the film's themes and Jodo Shinshu themes.
Sky Bergman, producer and director of this documentary states:
Four years and forty interviews later, I listened; capturing the images, ideas, and ideals of those who are proving that aging is something to cherish. Through the film, I hope to inspire people of every age to think about what they can do in their own lives to achieve the longevity of both health and spirit that these people have achieved, and to realize that growing older can be a journey to be celebrated.
If you are interested in attending the general meeting and seminar in person, please sign up at the temple office. The cost for the event is $15.00.
10/29 Hawai'i Book & Music Festival featuring an online lecture by author Venessa R. Sasson on the topic "Yasodhara and the Buddha"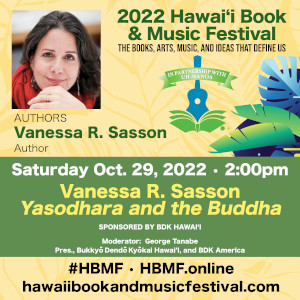 BDK Hawaii will be sponsoring Vanessa R. Sasson to provide an online lecture on Saturday, October 29th at 2pm HST, for the 2022 Hawaii Book & Music Festival. The topic will be "Yasodhara and the Buddha." BDK Hawaii President, Dr. George Tanabe will be the moderator for the event. To register please click on the following link:
https://hawaiibookandmusicfestival.com/2022-schedule