Sunday Service, November 12th, 2017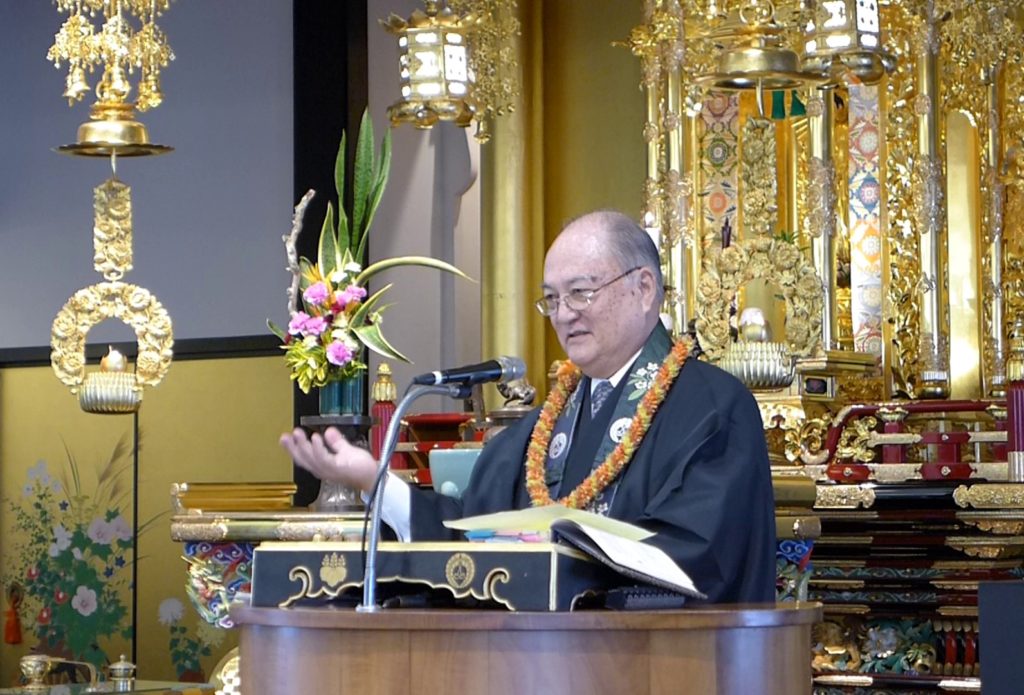 Sunday's Dharma Message was delivered by Rev. Thomas Okano, former resident Minister at Mō'ili'ili Hongwanji and retired Bishop of the Honpa Hongwanji Mission of Hawaii.
Rev. Okano's Dharma Message centered on the words of Shinran Shonin in the preface to the Kyōgyōshinshō, a very important writing by Shinran Shonin. In these words, Shinran expresses his joy in having come into contact with the teachings of many masters, and having awakened to Amida's Universal Vow that assures all sentient beings, including Shinran himself, enlightenment in the Pure Land through the working of Nembutsu. Shinran expresses gratitude for the many karmic conditions such that he could enjoy and share the joy of the Nembutsu. Rev. Okano then offered a modern analogy to help convey this sentiment.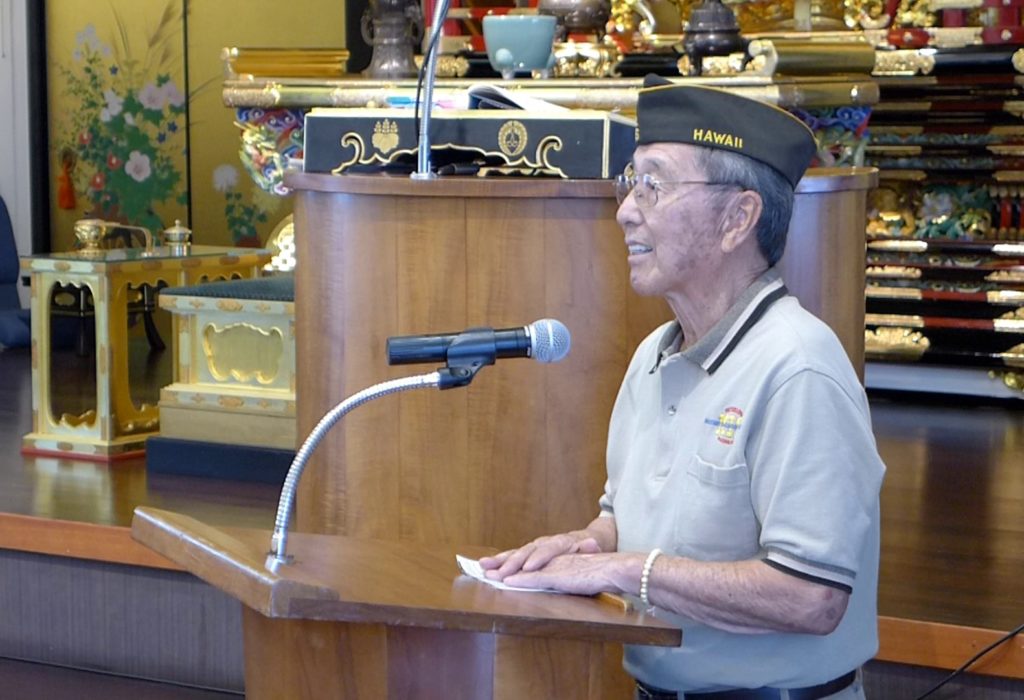 Edgar Hamasu, a member of our temple, spoke to us about Veterans Day and the sacrifices veterans have made for all of us.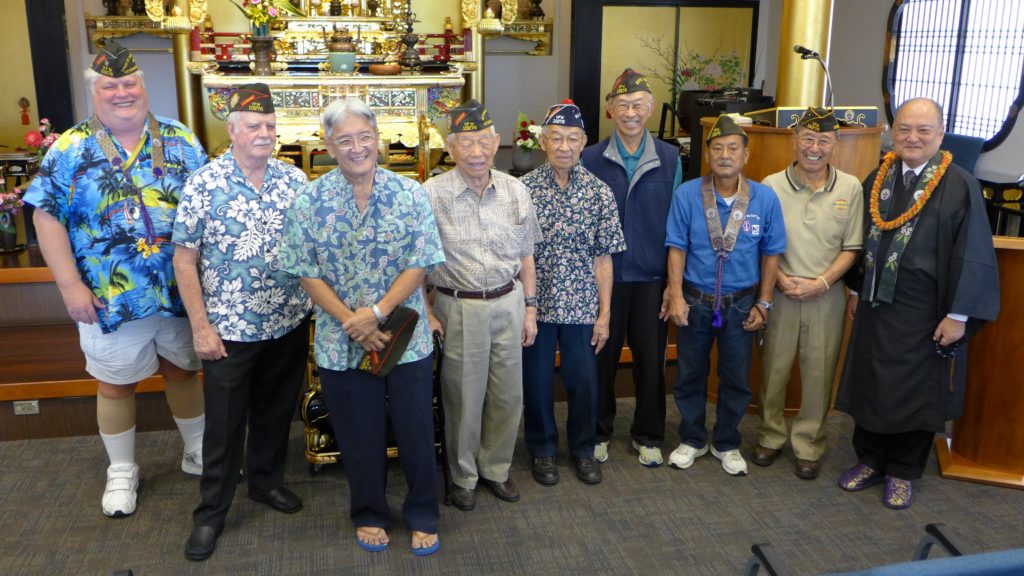 Donning their veteran's caps from left: Andy Carson, Wes Henry, Richard Oka, Dr. Fujio Matsuda, Irwin Kurashige, Milnes Kurashige, Stanley Kato and Edgar Hamasu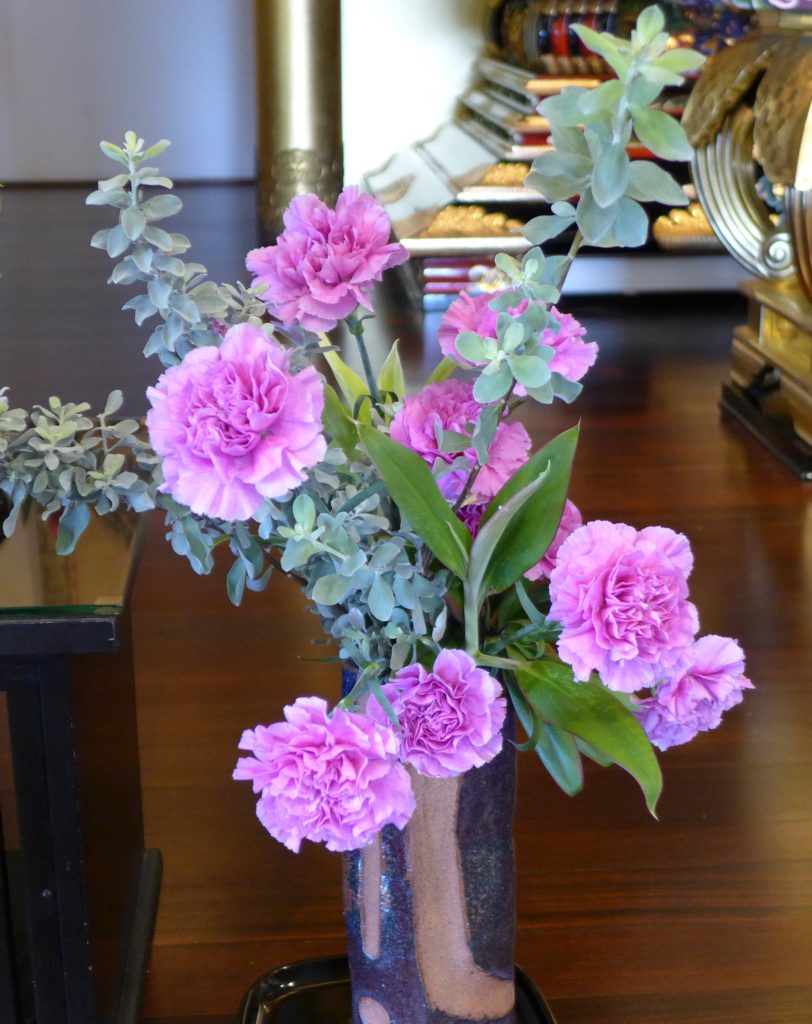 One of the flower arrangements.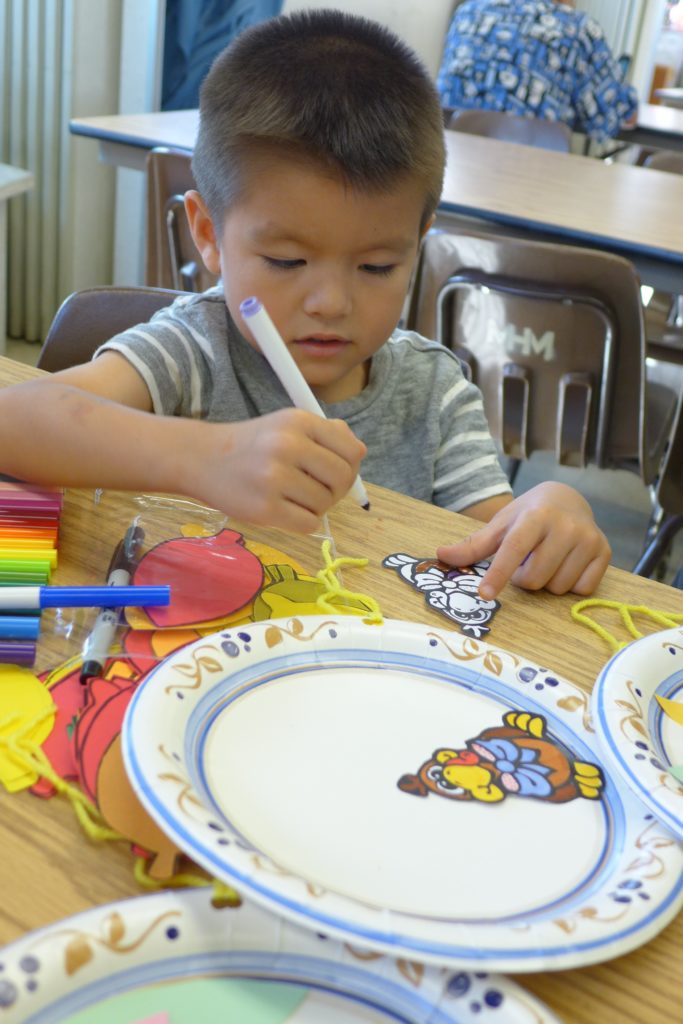 Nicholas, one of our Dharma School students, makes a Thanksgiving decoration.