2018 Nembutsu Gathering, Nov. 10: "Walking the path of change together" @ Jikoen Hongwanji Social Hall
2018 Nembutsu Gathering: Walking the path of change together
Jointly Sponsored by Honolulu & Oahu Hongwanji Councils and the Office of Buddhist Education
Saturday, November 10 – 8:30 am to 2:30 pm
Jikoen Hongwanji – Registration Fee: $15 per adult participant
Contact Hawaii Betsuin Office 536-7044 or Mililani Hongwanji Office 625-0925 for more info.
Child care will be provided for children 3 years and older. Lunch is included for adults and children.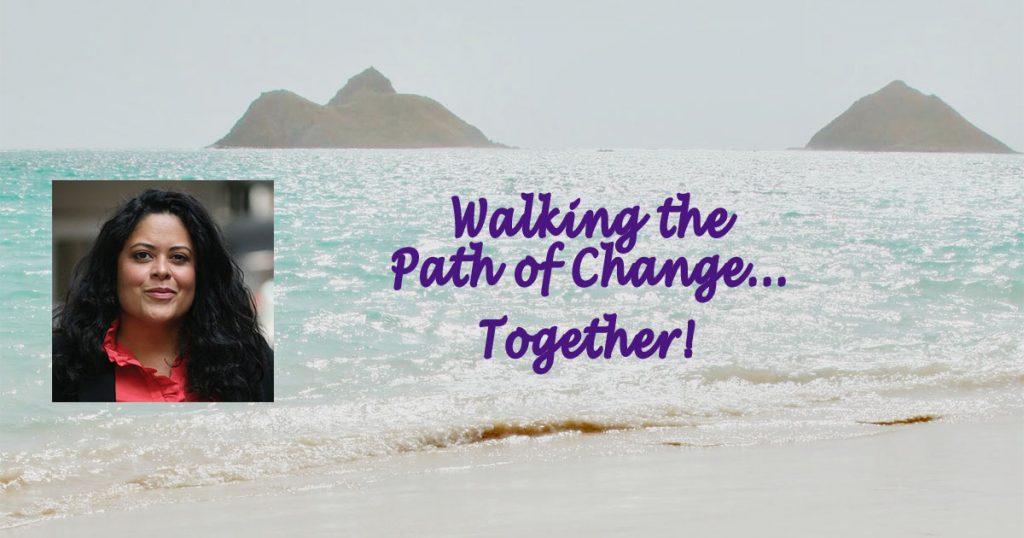 This Nembutsu Gathering is an opportunity to listen to the Dharma, engage in dialogue and experience the dynamic teaching of responding to life "just as it is" with joy and gratitude.
Hear first-hand about the latest developments and focus of our Honpa Hongwanji Mission of Hawaii organization from Bishop Matsumoto & Pieper Toyama: Dharma-Centered Organization, "Monto"ship, Social Media, Social Concerns, Community Involvement, Budget/Alternative Income.
Find Your Inspiration with Keynote Speaker: Dr. Maya Soetoro-Ng, Director, Spark M. Matsunaga Institute for Peace & Conflict Resolution — Embracing Change, Moving Outside of Comfort Zone, Working with Those Resistant to Change; Living a Life of Harmony.
Interact with your peers in small group discussions to share strategies about moving ahead together.
Public is invited!
Registration deadline: October 27, 2018.
Please complete the REGISTRATION FORM and submit the form
and payment to the Moiliili Hongwanji office (or your temple).
(Inquire at the Moiliili Hongwanji office for help with the registration form.)