RAMEN NIGHT, December 13th @ 6 p.m.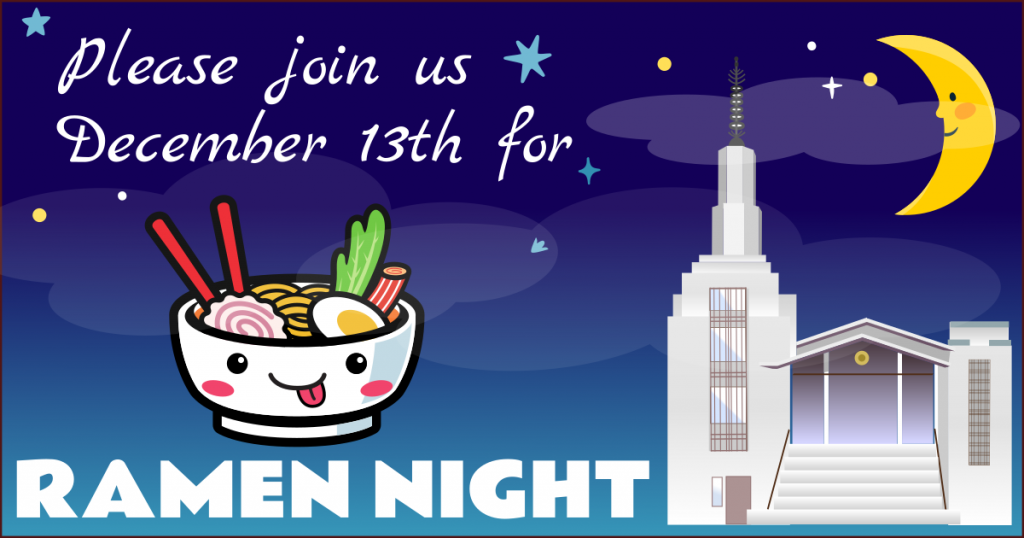 Please join us for RAMEN NIGHT.
Cost: $7.00 per adult, $5.00 for children 10 years and under.
Featuring ono ramen with various toppings; with some side dishes and dessert!
Fun games for young and old & holiday karaoke! Prize contributions are welcome!
Please sign up at the temple!