What's New and Upcoming (November 7th, 2020)
Here's what's new and upcoming at Moiliili Hongwanji Mission, as well as announcements of events that may be of interest to the Moiliili Hongwanji community.
Upcoming Online Sunday Service: Remembrance Service & Veterans Day Service
SUNDAY, November 8, 9:00 a.m., Online via Zoom
Please join us for our upcoming Sunday Service this Sunday. This will be our monthly Remembrance Service and also our Veterans Day Service*.
Dharma Message: Rev. Toshiyuki Umitani
Veteran's Message: Mr. Wes Henry
*Please prepare a "Thank you" sign/poster to honor the Veterans. We will ask you to show it during the service.
This will be an online-only service using the Zoom video communications app. Please contact the office and we will send you the service invitation by email, which will include the Zoom invitation link.
We will hold an informal Talk Story Session immediately after the Sunday service. Simply stay connected to Zoom after service.
Your donation is greatly appreciated. Please go to https://www.moiliilihongwanji.org/donate/.
We look forward to seeing you on Sunday!
"The White Way" newsletter November 2020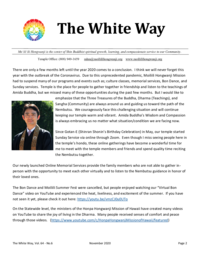 The November 2020 issue of The White Way newsletter (PDF) has been published
Highlights:
MINISTER'S MESSAGE – Rev. Toshiyuki Umitani
Memorial Service Information, including availability of Online Memorial Service
Moiliili Hongwanji BWA Update – Shared by Donna Higashi, MH BWA President
Preschool News – Shared by Preschool Teacher Ms. Candace
Announcement of Moiliili Hongwanji Market Place
How Can We Help Support Our Temple?
And much more!
Many photos!
Tribute #25 to Health Care Treasures, Essential Workers, and Everyday Stars
The latest video in Honpa Hongwanji Mission of Hawaii's Mahalo Video Series features the Pacific Buddhist Academy (PBA) Essential Heroes & Family Stars as the Hongwanji Treasures of the Week. Chaplain Rev. Kazunori Takahashi rings the temple bell and PBA junior student Logan Chang provides the opening narration and closing message.
Pacific Buddhist Academy is an independent high school accredited by the Hawaii Association of Independent Schools and Western Association of Schools and Colleges. PBA has been in operation since 2003. PBA is the first Shin Buddhist high school to open outside of Japan, and the first accredited Buddhist high school in the United States.
Panda Express fundraiser: Wednesday, November 18th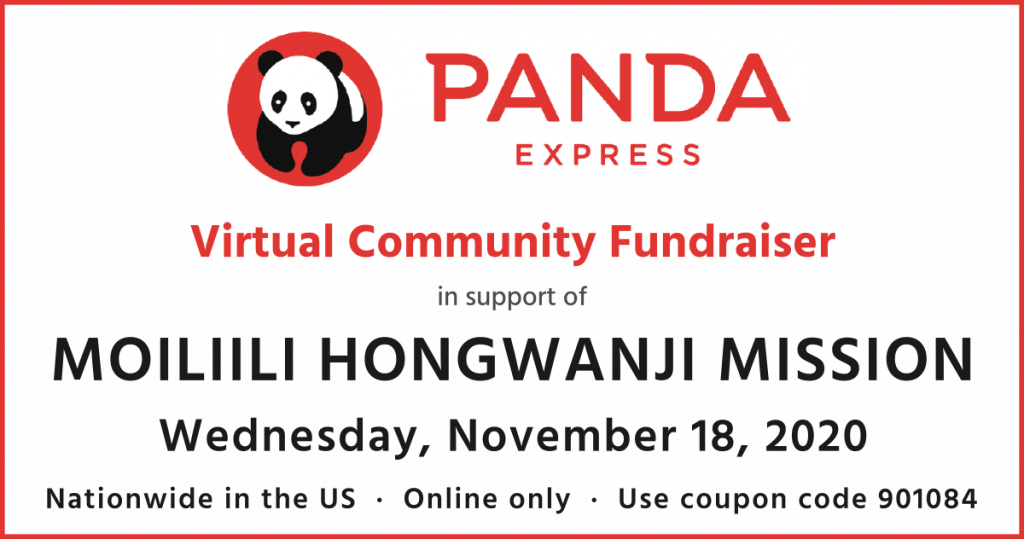 Help raise money for Moiliili Hongwanji Mission by participating in the Panda Express Virtual Community Fundraiser on WEDNESDAY, November 18, 2020, all day. Available at Panda Express locations nationwide. Online orders only. Apply coupon code 901084 during checkout at https://order.pandaexpress.com or via the Panda Express smartphone application. 28% of event sales will be donated to Moiliili Hongwanji Mission! Your support is greatly appreciated! Tell your friends! See our full website post.
The Market Place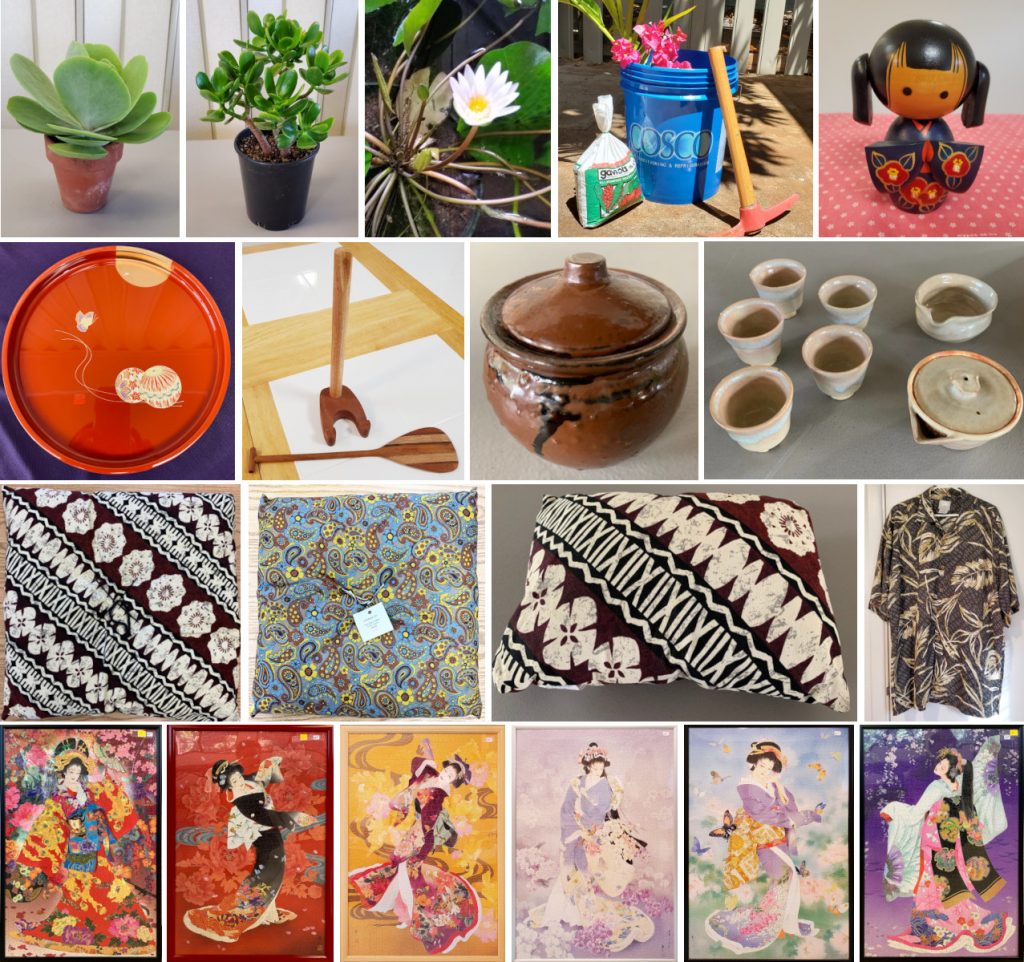 Come browse The Market Place, a new section of our website where we have items for sale in a variety of categories including Kitchen, Gardening, and Home Accessories.