What's New and Upcoming (December 5th, 2020)
Good evening. Here's what's new and upcoming at Moiliili Hongwanji Mission, as well as announcements of events that may be of interest to the Moiliili Hongwanji community.
"The White Way" Radio Broadcast for November 14, 2020
The guest speaker for "The White Way" Radio Broadcast for November 14, 2020 was Rev. Joshin Kamuro. This broadcast was sponsored by Mr. & Mrs. Roy Abe.
"The White Way" Radio Broadcast for November 21, 2020
The guest speaker for "The White Way" Radio Broadcast for November 21, 2020 was Rev. Daido Baba. This broadcast was sponsored by Mr. & Mrs. Michael Sorakubo.
HBC Virtual Bodhi Day Service on Sunday, December 6, 2020 at 9:30 a.m.
The HBC will be broadcasting the Virtual Bodhi Day Service via YouTube.
It will stream on YouTube at 9:30 a.m., Sunday, December 6, 2020.
YouTube link: https://www.youtube.com/watch?v=7YBAGmytFBY
Note: there will be no Sunday Service at Moiliili this day. Everyone is encouraged to join (virtually) the HBC Bodhi Day Service.
The following is information from the HBC Bodhi Day Service flyer (PDF):

Hawaii Buddhist Council invites you to the
2020 Virtual Bodhi Day Service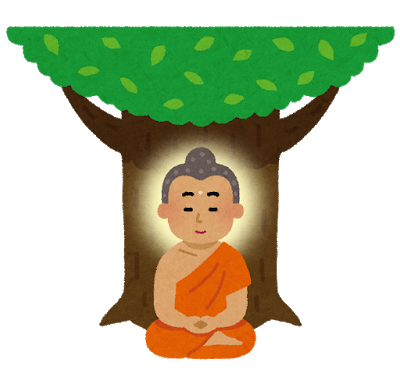 Over 2500 years ago on December 8th in the Mahayana Buddhist tradition, the 35 year old former prince and seeker Siddhartha Gautama became enlightened under what is now called a Bodhi tree. Referred to hereafter as the awakened one, The Buddha spent the rest of his life spreading the teachings targeted towards relieving the suffering of sentient beings. Celebrated by Buddhist denominations around the world, Bodhi day is an occasion to reflect on how we may be able to follow his example.
Guest Speaker: Rev. Dr. Kenneth Tanaka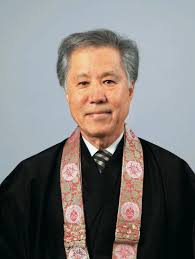 Rev. Dr. Kenneth Tanaka is Professor Emeritus at Musashino University, Tokyo. Educated at Stanford Univ. (B.A.), a temple in Thailand, Institute of Buddhist Studies (M.A.), Tokyo University (M.A.), and Univ. of California at Berkeley (Ph.D.). His publications include The Dawn of Chinese Pure Land Buddhist Doctrine, Ocean: An Introduction to Jodo Shinshu Buddhism in America and Amerika bukkyo (American Buddhism) (in Japanese). He has served as president of two academic associations, and his books have been translated into Japanese, Chinese, and Portuguese.
Special thanks to our participating HBC temples:
Higashi Hongwanji Mission (hosting),
Honpa Hongwanji Mission (hosting),
Nichiren Mission, Soto Mission,
Tendai Mission,
Jodo Mission
and Koyasan Shingon Mission
Any donations are greatly appreciated!
To donate online, please visit our
HBC Paypal donation page here: https://bit.ly/2UGUepE
Online Sunday Service, December 13th: Bodhi Day & Remembrance service with guest speaker Mrs. Barbara Brennan
We'd like to welcome you and your family to our Online Sunday Service on December 13, 2020 at 9:00 a.m.
We will observe the Bodhi Day.
We will also observe Monthly Remembrance. If you would like to honor your loved ones who passed away during the month of December, please let us know.
Our guest speaker will be Mrs. Barbara Brennan (Minister's Lay Assistant with Tokudo Ordination, Hawaii Betsuin).
This will be an online-only service using the Zoom video communications app. Please contact the office and we will send you the service invitation by email, which will include the Zoom invitation link.
We will hold an informal Talk Story Session immediately after the Sunday service. Simply stay connected to Zoom after service.
Your donation is greatly appreciated. Please go to https://www.moiliilihongwanji.org/donate/.
We look forward to seeing you.
Tribute #29 to Health Care Treasures, Essential Workers, and Everyday Stars
The latest video in Honpa Hongwanji Mission of Hawaii's Mahalo Video Series features Hongwanji Treasures of the Week selected by Hongwanji Mission School (HMS). School Chaplain Rev. Yuika Hasebe rings the temple bell and provides the opening narration, and Head of School Dave Randall and staff provide the closing message.
Our Facebook page
Also check out the activity on our Facebook page, such as this recent post: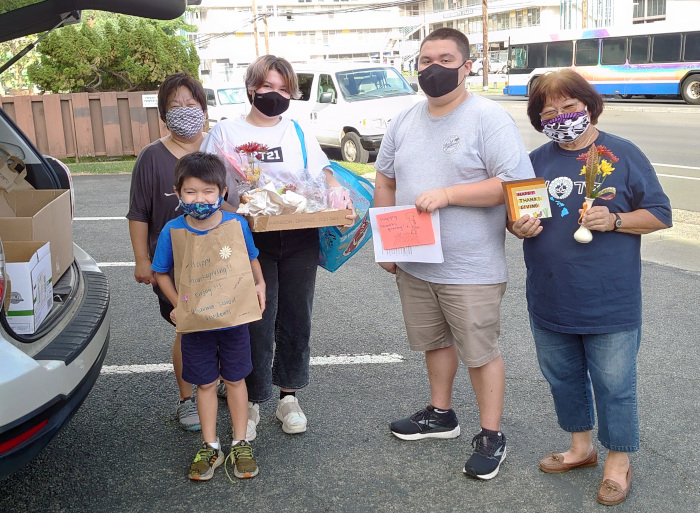 Rise Up and Be Thankful!

To show gratitude on Thanksgiving Day, the Meade/Miyasaki Family and Dharma School provided Thanksgiving plates for some Moiliili members. Ann N. provided fall flowers for an additional touch. We hope everyone had a Happy & Healthy Thanksgiving Day!


https://www.facebook.com/MoiliiliHongwanji/posts/3434177156701998
An animated Holiday Greeting card
Member Robin Meade put together this animated greeting card …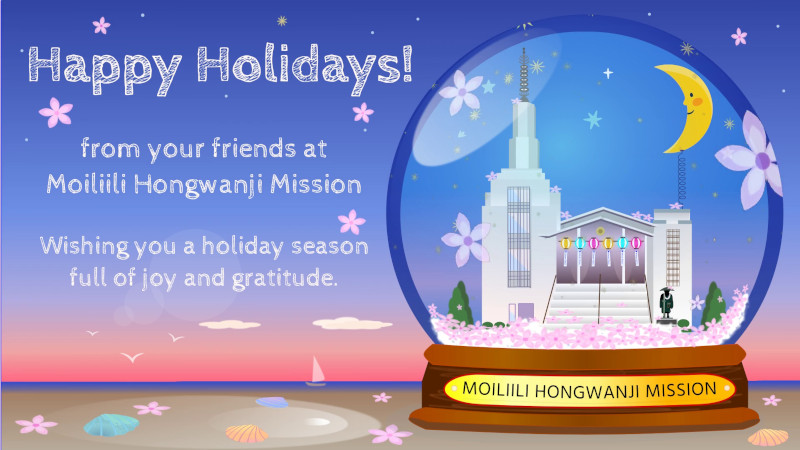 Have a nice week.