Invitation to February 28th Sunday Service
Good evening. Please see listing below of what's new and upcoming at Moiliili Hongwanji Mission, including Rev. Umitani's invitation to this Sunday's service. Hope you can all join us! We have general announcements that may be of interest to the Moiliili Hongwanji community, as well. Thank you.
"The White Way" Radio Broadcast for February 13th, 2021
The guest speaker for "The White Way" Radio Broadcast for February 13th, 2021 was Rev. Thomas Okano, former resident Minister at Mō'ili'ili Hongwanji and retired Bishop of the Honpa Hongwanji Mission of Hawaii. This broadcast was sponsored by R.Kaneshiro & P. Uyeda.
"The White Way" Radio Broadcast for February 20th, 2021
The guest speaker for "The White Way" Radio Broadcast for February 20th, 2021 was Rev. Shigenori Makino, former resident Minister at Mō'ili'ili Hongwanji. This broadcast was sponsored by Mr. & Mrs. Michael Sorakubo.
Invitation to Sunday Service, February 28th, 2021 at 9:00 a.m. on Zoom

Dear Moiliili Hongwanji Members and Friends,
I would like to welcome you and your family to our Online Sunday Service on February 28, 2021.
Lay Speaker Sunday Service
Speakers: Rona Fukumoto and Reid Yasunaga
"Lanakila Pacific – Building Resilience during COVID-19"
Announcements
You are welcomed to share the Zoom link with your family and friends who are interested in joining in our Sunday Service.
Your donation is greatly appreciated. Please go to https://www.moiliilihongwanji.org/donate/.
Sunday Services in March: 3/7 Remembrance, 3/14 Regular, 3/21 Spring Higan (Rev. Thomas Okano), and 3/28 Lay Speaker
3/27 Honolulu/Oahu Seminar with Bishop Marvin Harada: NembutsuSeminar2021 (constantcontact.com)
Available YouTube Videos:
I hope to see you this Sunday. In Gassho,

Rev. Toshiyuki Umitani
Resident Minister, Moiliili Hongwanji Mission

The Sunday Service Zoom link remains the same each week. To receive the Sunday Service Zoom link, please
contact the office
, or subscribe to our
Weekly Email
of announcements from our
home page
.
Shinnen Enkai Mahalo
Thank you for your support at our recent Shinnen enkai service, annual meeting, bento drive-thru, silent auction, and Shinnen enkai New Year's program. Our 2021 Shinnen enkai was a success due to the help of many members, family and friends! We received many donations and bidding for our first virtual Silent Auction this year! Mahalo!
3/27 (Sat) 9am-11am 2021 SPRING VIRTUAL NEMBUTSU SEMINAR with Bishop Marvin Harada (BCA)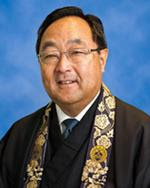 "Buddhism & Everyday Life"
Presented by Bishop Marvin Harada, BCA
Saturday, March 27, 2021
9:00-11:00 am (Hawaii Standard Time)
Sponsored by the Honolulu & Oahu Hongwanji Councils and the Office of Buddhist Education.
Seeing Buddhism in our everyday life by looking at examples from Shin Buddhists whose everyday life experience was their greatest teacher, but based on their deep listening and foundation of the Dharma.
Registration is FREE! and quick & easy, just click on the link below.
Deadline to register is March 20, 2021
Online registration form (Google Forms)
Printable Registration Form (PDF)
Market Place
There are many new items featured every two weeks in our Market Place, so please check it out! This week, you will see many children's happi coats being featured for Girls' Day and Boys' Day celebrations and upcoming Bon Dance season!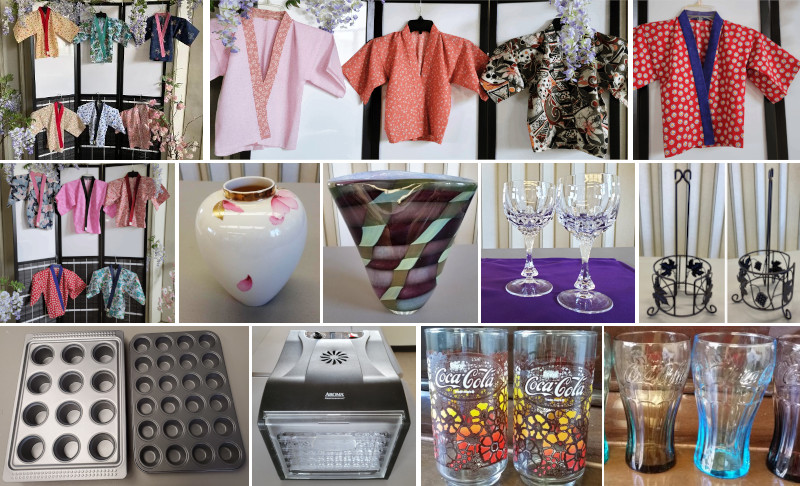 We appreciate your generous monetary donations to the temple and contributions of new or gently used items to Market Place! Mahalo!
2/28 Online social fun for the children
Member Robin Meade wrote in to say he set up a Minecraft Java Edition server and Discord (voice chat) server for his children and is inviting other children aged 8-16 to join in for some fun social interaction. He has 4 spare Minecraft accounts to lend out if needed. Email him at robin.a.meade@gmail.com for links and details. An initial time-window of 11-noon Sunday February 28th is planned.
---
Have a nice week,
Communications Committee
Moiliili Hongwanji Mission