ANNUAL TEMPLE CLEAN-UP, November 28, 9a-12p
There will be no temple service this Sunday. Instead, we will be having our annual temple clean-up.
Please join us for our
Annual Temple Clean-Up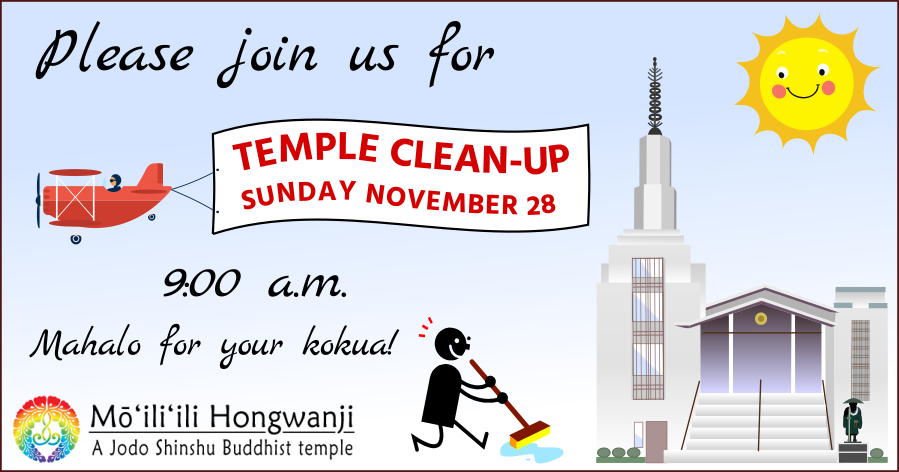 When: Sunday, Nov. 28th, 9:00 a.m.
Where: Moiliili Hongwanji
Temple Clean-up is a fun, all-sangha activity.
If you are available, you are welcome to lend a hand. Mahalo for your kokua!