Invitation to Hybrid Service on January 8, 2023: SUNDAY REMEMBRANCE SERVICE with Dharma message by Rev. Toshiyuki Umitani. Mochitsuki and refreshments after the Service.

Dear Moiliili Hongwanji Members and Friends,
I hope this email finds you well within the Compassionate Light of Amida Buddha. I would like to invite you and your family to our Sunday Service at Moiliili Hongwanji on Sunday, January 8, 2023, at 9:00 am.
SUNDAY REMEMBRANCE SERVICE (01/08/2023):
*Time: 9:00 am
*We hold Sunday Service in a hybrid setting. You can join us either in person or via Zoom.
Opening Remarks
Kansho (Temple Bell)
Vandana & Ti-Sarana
Remembrance
Sutra Chanting: "Twelve Homages" (*Service Book (PDF) is available online from here.)
Gatha: "Living Gratefully"
Dharma Message: Rev. Toshiyuki Umitani
Reading: "Golden Chain of Love"
Nembutsu
Acknowledgments & Announcements
In-Person: Anyone is welcome to attend in person. Mochitsuki and refreshments after the Service.
Online: Please click the Zoom link* to join in the service starting at 9:00 a.m.
ANNOUNCEMENTS
Feel free to invite your family and friends to our Sunday Service. Your donation is greatly appreciated. <Donate Now>
Request for Altar Flowers: We are always in need of flowers for our Temple and Columbarium altars. If you have flowers that are long-lasting or tall greens to share, please bring them to the temple by 4:30 pm on Thursdays or by 8:00 am on Fridays. Ginger and heliconia are good examples. Thank you for your help.
January 15 – Hoonko (Shinran Shonin's Memorial) Service at 9 am. Guest Speaker: Rev. Tatsuo Muneto (Retired Minister)
White Way Broadcast every Saturday at KZOO Radio (AM1210) from 7:45 am-8:00 am. Listen to KZOO Radio Online (Click "Listen to KZOO" on their website) – 1/7 Speakers: His Eminence Gomonshu Kojun Ohtani and Bishop Eric Matsumoto
February 19 – Shinnen Enkai (New Year's Party)
Toshiyuki Umitani
Resident Minister, Moiliili Hongwanji Mission

*The Sunday Service Zoom link remains the same each week. To receive the Sunday Service Zoom link, please
contact the office
, or subscribe to our
Weekly Email
of announcements from our
home page
.
---
Additional announcements:
1/8: Mochitsuku (mochi pounding) after the 9 a.m. Sunday Service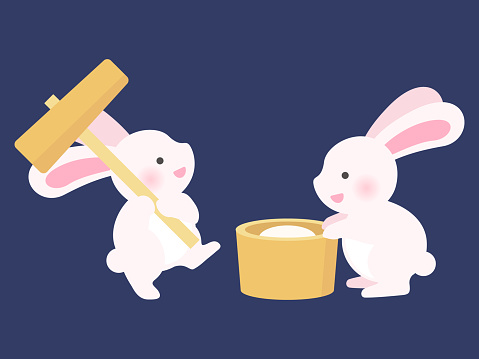 On Jan. 8th, we will be having mochitsuki (mochi pounding) after the 9:00 service. Everyone is welcome to come and pound mochi, make mochi, and taste mochi! Come and greet the new year with mochitsuki!
2/19: Save the Date! Join us for our annual Shinnen Enkai (New Year's Luncheon) on Sunday, February 19th, 2023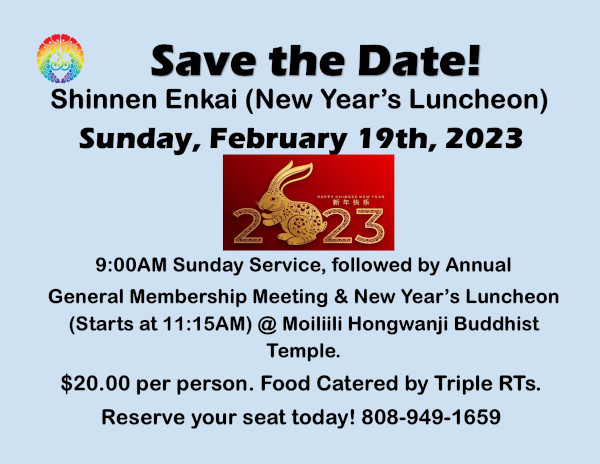 Join us for our annual Shinnen Enkai (New Year's Luncheon) on Sunday, February 19th, 2023 to be held at our temple! Temple service begins at 9:00am followed by the General Membership Meeting & Luncheon (starts at 11:15am).
$20/per person. Food will be provided by Triple RTS. Reserve your seat today!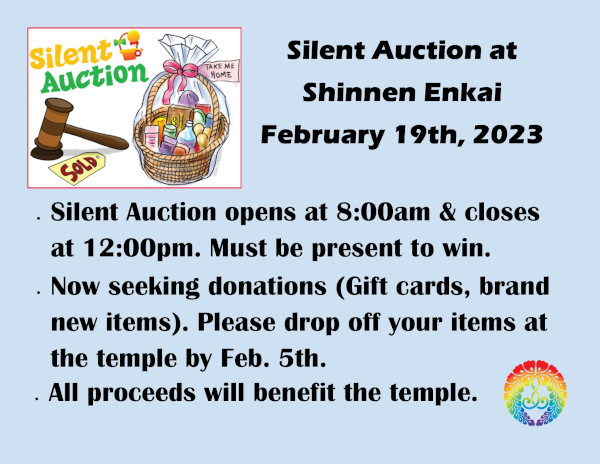 Also, the popular Silent Auction is back! We are now seeking donations- brand new items or gift cards. Drop off your donations to the temple by Feb. 5th. Silent Auction opens at 8am, closes at 12pm. Must be present to win. All proceeds will benefit the temple. We look forward to seeing you there.