Sunday Service, February 4th, 2018
Sunday's Dharma Message was delivered by Rev. Thomas Okano, former resident Minister at Mō'ili'ili Hongwanji and retired Bishop of the Honpa Hongwanji Mission of Hawaii.
Photos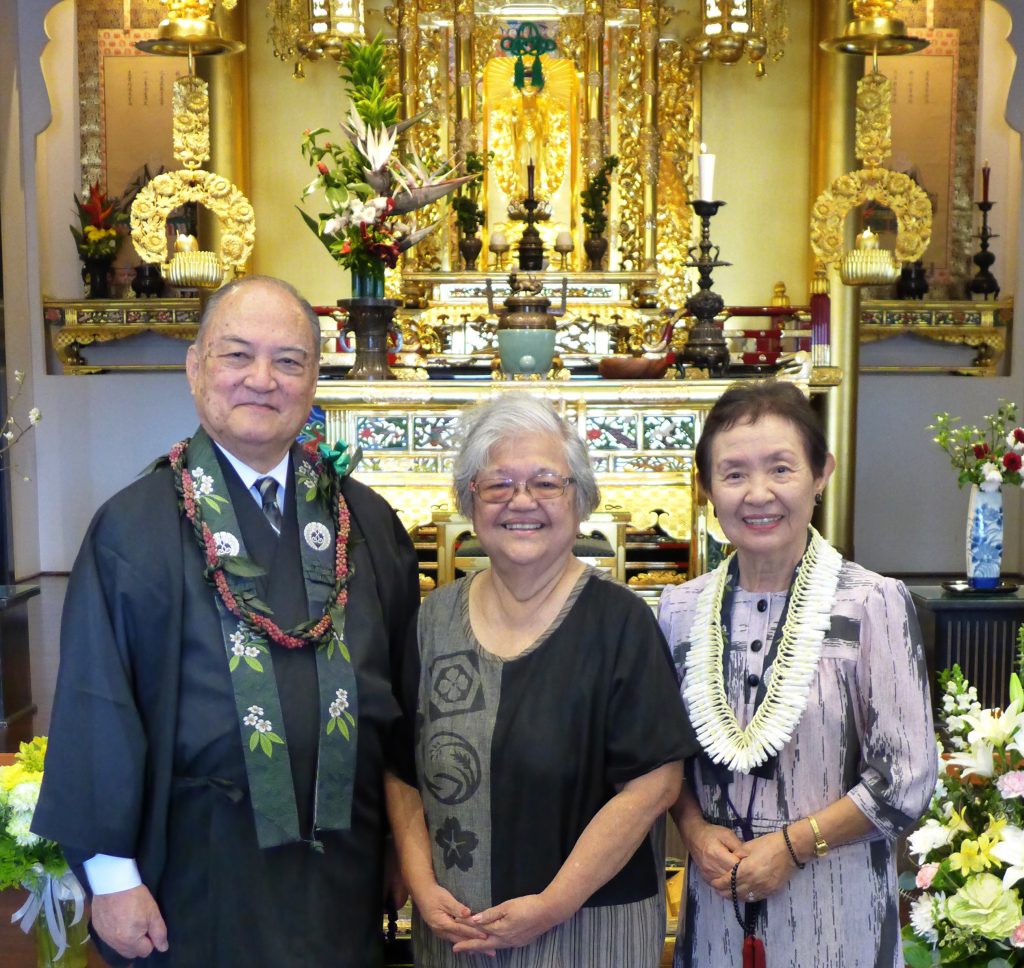 Rev. Thomas Okano, Ms. Barbara Nomura, and Mrs. Michiko Okano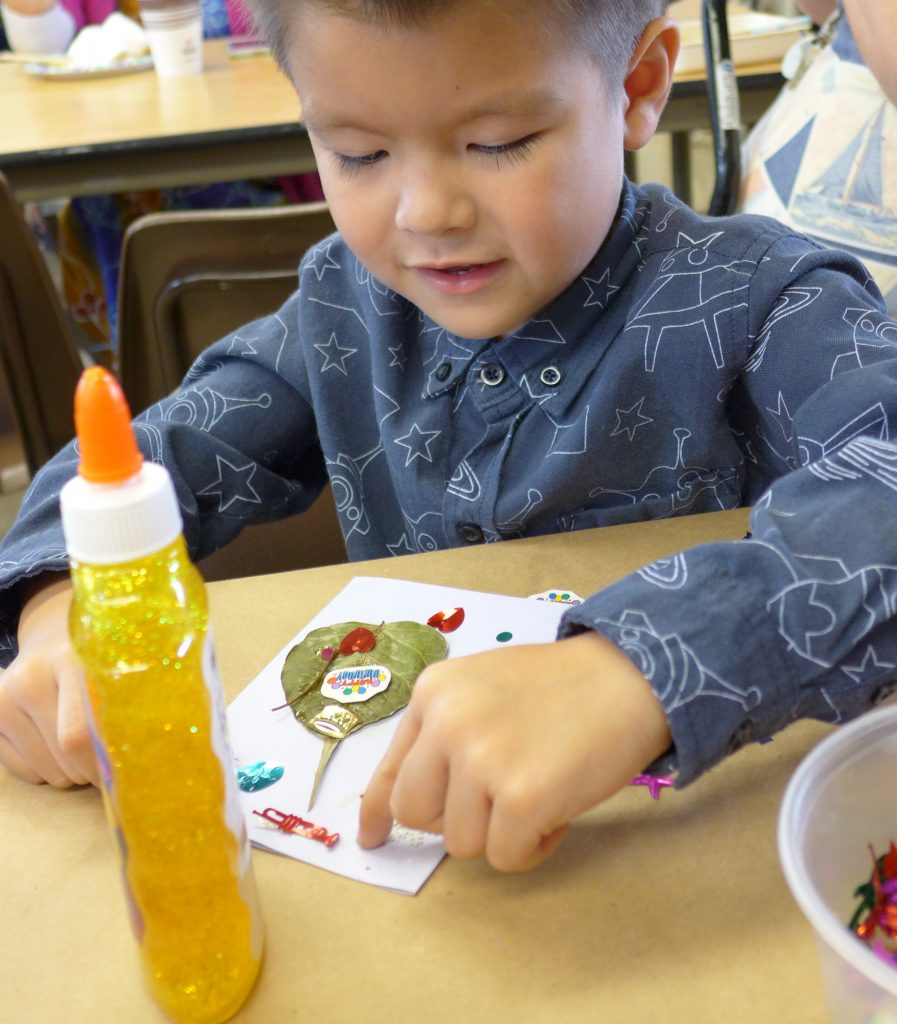 Nicholas, one of our Dharma School students, tries his hand at making a card to be sold at this summer's obon festival.
Flower arrangements by Mrs. Okano's Ikebana class: