MOCHITSUKI 2019, January 6, Service at 9am, Mochi pounding to follow
Mochitsuki 2019!
Sunday, January 6, 2019
Service at 9:00 a.m
Speaker: Rev. Toshiyuki Umitani
Mochi Pounding to follow.
You are invited to experience pounding and
making mochi the traditional way,
then tasting the mochi
with different condiments!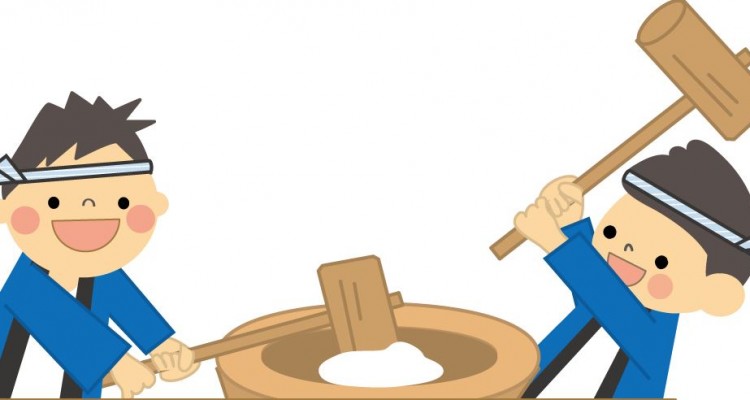 Mochi-tsuki, or pounding rice to make mochi (rice cakes), is an important traditional event in preparation for the New Year. Special mochi rice is soaked overnight, steamed and cooked, and then pounded into a paste using an usu and kine (large bowl and mallet).
Please RSVP to the temple office at 949-1659 or Wendy Harman (Preschool Director) by January 4th. Contribution of refreshments are welcome!
UPDATE: Photos from the event: