What's new and upcoming (October 8, 2020)
Good morning. Here's a run down of what's new and upcoming at Moilili Hongwanji Mission.
"The White Way" Radio Broadcast for September 12, 2020
"The White Way" Radio Broadcast for September 19, 2020
"The White Way" Radio Broadcast for September 26, 2020
"The White Way" Radio Broadcast for October 3, 2020
Tribute #22 to Health Care Treasures, Essential Workers, and Everyday Stars
The latest video in Honpa Hongwanji Mission of Hawaii's Mahalo Video Series features Kona, Hawaii Island Essential Workers.  Rev. Blayne Higa of Kona Hongwanji rings the temple bell and provides the opening narration. The closing message is by Margaret Masunaga, a member of Kona Hongwanji.
Upcoming Sunday Service
SUNDAY, October 11, 9:00 a.m., Online via Zoom*
Please join us for our upcoming Sunday Service this Sunday. The speaker will be Rev. Toshiyuki Umitani, resident minister here at Moiliili Hongwanji Mission.
This will be an online-only service using Zoom*. If you wish to attend the service online, please contact the office and we will send you the service invitation by email.
We will hold an informal Talk Story Session immediately after the Sunday service. Simply stay connected to Zoom after service.
Your donation is greatly appreciated. Please go to https://www.moiliilihongwanji.org/donate/.
We look forward to seeing you on Sunday!
*Zoom is a video communications app known for its ease of use. Participants join online events simply by clicking on a Zoom invitation link. It's been working quite well for our online Sunday Services these past few months. Please contact the office to be emailed the Zoom invitation link to our online Sunday Services. You can familiarize yourself with Zoom by joining this test meeting (https://zoom.us/test) or consulting the Zoom help article.
Virtual Nembutsu Seminar with BCA Bishop Marvin Harada
SATURDAY, October 17, 2020, Online via Zoom*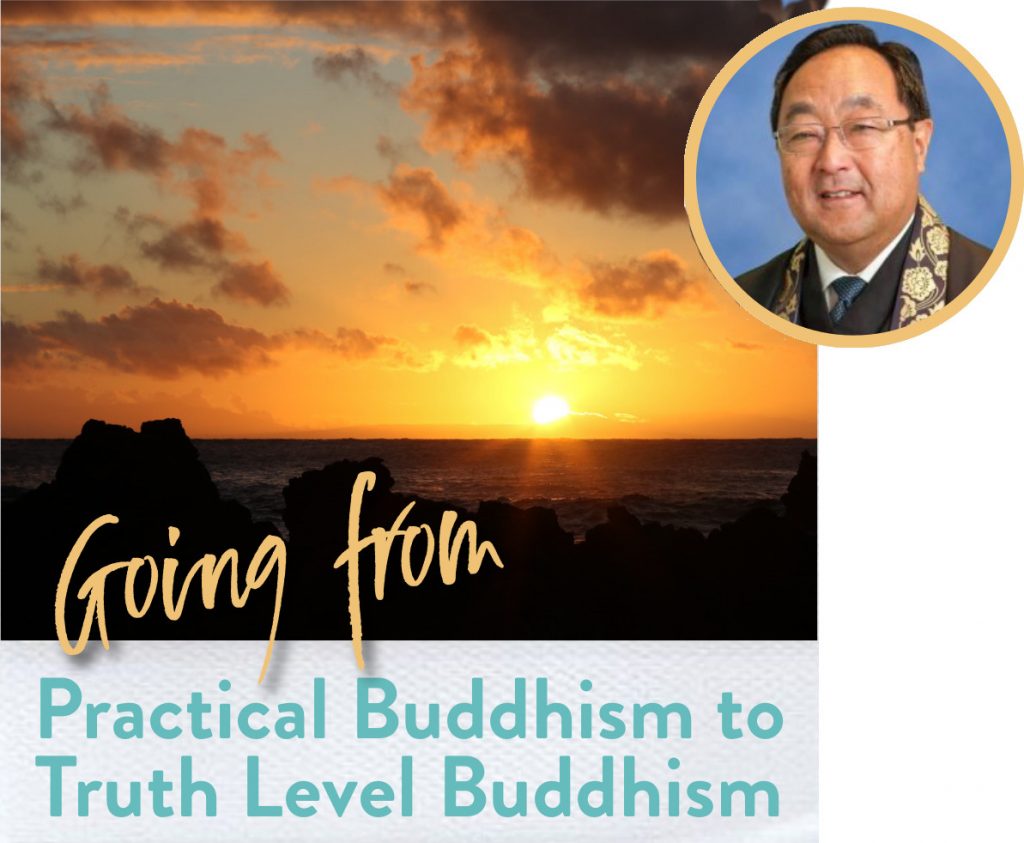 Will Buddhism help me to live a happier life? This is starting from a practical level. Come and join us move from a practical level to the truth level of the teachings, together with Bishop Marvin Harada and panelists representing all the major islands! It should be an interesting seminar hearing the different perspectives!
FREE Registration deadline is Sunday, October 11th.
For more information, and link to registration, please see the full event listing at Honpa Hongwanji Mission of Hawaii: https://hongwanjihawaii.com/blog/event/nembutsu-seminar-bishop-harada-101720/
Sponsored by the Honolulu & Oahu Hongwanji Councils and the Office of Buddhist Education.
Fall Seminar: "Moiliili Hongwanji: A Zoom Tour of its Objects and Meanings"
SATURDAY, October 24, 2020, 10:00 a.m. – 11:30 a.m., Online via Zoom*
Free & Open to the Public – Register for Zoom link.
Have you ever wondered about the significance of the different altar ornaments you see upon entering the temple hondo (main hall)? Have you noticed the magnificent art work on the ceiling of the naijin (altar area)? Now's your chance to listen to experts talk about the history and meaning behind the art work in a Buddhist temple.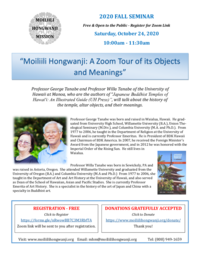 Dr. George Tanabe, PhD and Dr. Willa Tanabe, PhD, both Professor Emeritus at the University of Hawaii Manoa, will be the presenters of "Moiliili Hongwanji: A Zoom Tour of its Objects and Meanings." The date of the virtual tour is Saturday, October 24, 2020 from 10:00 to 11:30 a.m. Questions will be answered after the presentation.
See our website post for full details and link to FREE registration: https://www.moiliilihongwanji.org/2020/09/fall-seminar-2020/
The Market Place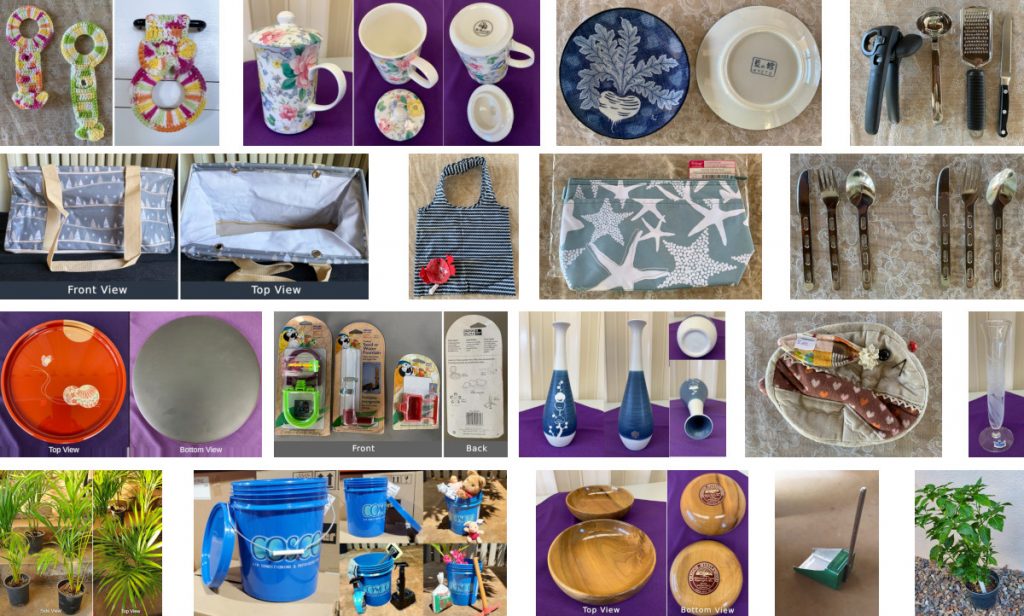 Come browse The Market Place, a new section of our website where we have items for sale in a variety of categories including Kitchen, Gardening, and Health & Personal Care.
Our Facebook page
Also check out the activity on our Facebook page, such as these recent posts: