Invitation to Hybrid Sunday Service on June 20, 2021: FATHER'S DAY SUNDAY SERVICE

Dear Moiliili Hongwanji Members and Friends,
I would like to welcome you and your family to our Hybrid Sunday Service on June 20, 2021 at 9:00 a.m.
FATHER'S DAY SUNDAY SERVICE
The Happy Strummer "FATHER"
Chanting: Verses Reaffirming the Vows
Gatha: Hotokesama II (by the Happy Strummers)
Dharma Message: Rev. Toshiyuki Umitani
Reading: Shinshu Pledge (II)
In-Person:
Would you like to attend the service in-person at MHM? Please contact the office or register from here.
Online:
Please click the Zoom link* to join in the service starting at 9:00 a.m.
ANNOUNCEMENTS:
Feel free to share the zoom link with your family and friends who are interested in joining our Sunday Service.
Your donation is greatly appreciated. <Donate Now>
Japanese Radio Messages (Hawaii Betsuin)
Come in and browse through the Market Place.
6/27 Sunday Service conducted by Dharma School: Speaker – Keri and Cameron Kubota (Hawaii Betsuin)
7/12-16 BSC Summer Session via YouTube. See attached flyer for details.
Toshiyuki Umitani
Resident Minister, Moiliili Hongwanji Mission

*The Sunday Service Zoom link remains the same each week. To receive the Sunday Service Zoom link, please
contact the office
, or subscribe to our
Weekly Email
of announcements from our
home page
.
---
Additional announcements and listing of events:
"The White Way" Radio Broadcast for June 12th, 2021
The guest speaker for "The White Way" Radio Broadcast for June 12th, 2021 was Rev. Shawn Yagi. This broadcast was sponsored by the Hirai family.
7/3 Virtual Bon Dance 2021

Saturday, July 3 @ 7;00pm via Youtube
Youtube link, will be posted at www.moiliilihongwanji.org & Facebook.com/moiliilihongwanji. Please stay tuned!
Bon Bento – Order a bento & enjoy it while watching our virtual bon dance. Order yours from June 1st – June 30th by contacting our temple office (808) 949-1659 or send us an email at mhm@moiliilihongwanji.org.
Pick up is Sat. July 3 from 4pm—6:30 pm at Moiliili Hongwanji
Choice of BBQ Beef or Vegetable Curry with rice, spaghetti salad & takuan for $15.00 each
Andagi (Okinawan Donuts) 3 for $2.00 or $8.00 for a dozen. Exact change
Chochin Lanterns – "In Memory Tags" & Bon Dance Towels
Remember your loved ones who passed on before us & reflect on their lives. Available from June 1st—June 30th.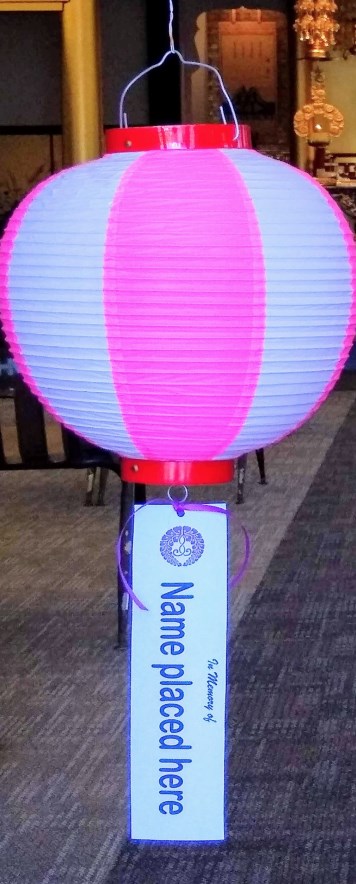 With a donation of $20 or more receive a tag
in memory of your loved one(s) which will be
hung from a lantern and illuminated in front
of the temple for a week (7/3-7/11). The tag
will be mailed to you after it's taken down.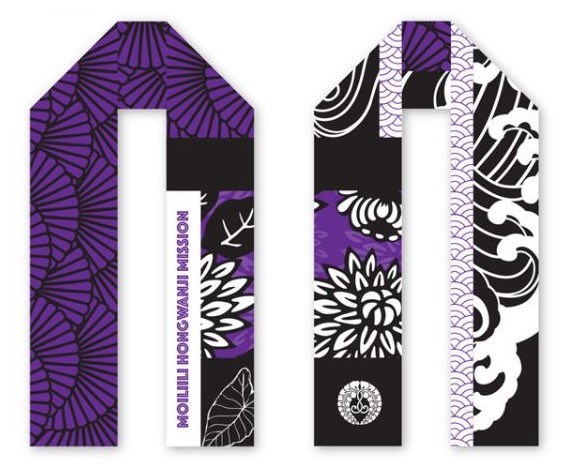 Bon Dance Towels – with a donation of $10 or more receive a bon dance towel by mail.
7/20-7/22 THE OLD SPAGHETTI FACTORY fundraiser in support of MOILIILI HONGWANJI MISSION
Help raise money for Moiliili Hongwanji Mission by participating in the THE OLD SPAGHETTI FACTORY Virtual Fundraiser July 20-22.
Online orders only. Available only at their Honolulu location, which is at Aloha Tower Marketplace.
Use code 'MHM' at checkout at The Old Spaghetti Factory (osf.com). 10% of event sales will be donated to Moiliili Hongwanji Mission!
Mahalo for your support!